8:00 pm
AL1CE in BISBEELAND!!
Event
AL1CE is coming to the most extreme town cosplay event in the entire United States: Alice In Bisbeeland!
Alice In Bisbeeland is a time in Bisbee, AZ when the ENTIRE TOWN transforms into characters from Alice In Wonderland. We couldn't imagine a cooler event to be a part of, and it makes sense being that we are a version of AL1CE, after all. 🖤
We'll be playing at the Quarry for this special one night only event! We hope to see you there.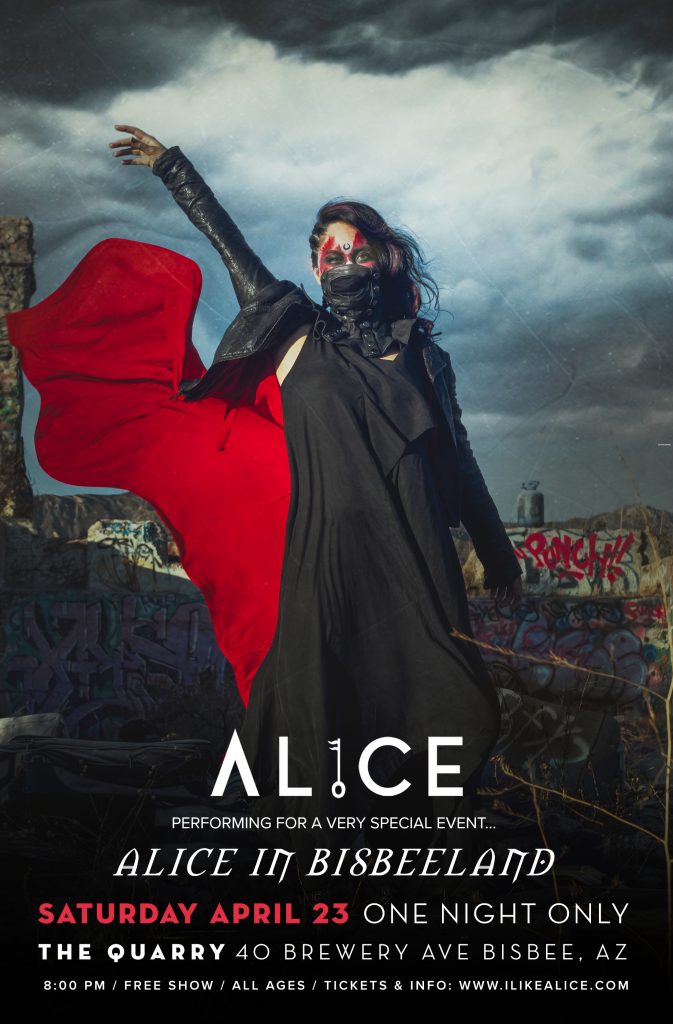 Copyright © 2019 The Alice Project